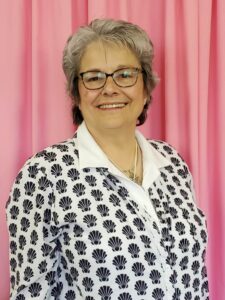 Profound and authentic, yet warm and approachable, Reverend Patty has helped many to tap into their inner potential by her down-to-earth manner, her characteristic humor, pure love and joy.
Reverend Patty facilitates an incredible spiritual awakening within those seeking her counsel, an essential component of her healing ministry. Awakened, it is the Soul that ultimately does the healing, prospering, freeing, and uplifting work. The fruit of this is health, prosperity and peace of mind.
An internationally known speaker and healer, Reverend Patty, joyously shares her understanding of Universal Laws and Metaphysical Teachings. She exemplifies her conviction that God is the all accepting, unlimited, inclusive expression of Life itself. Her Divine Trinity is quite simply—love, love and love. Her constant prayer and life expression is 
"You are greatly loved!"

 devoting her life and ministry that all may know it, believe it and live it. The message and her mission are clear. Live powerfully! Live fully now! Share this with everyone!
Reverend Patty believes in Oneness of Mind, Body and Spirit. Where you are greatly loved and inspired to be all that you can be as a spiritual being.
Rev. Patty is available on Fridays. Please call for an appointment.