1717 N 73rd Street Wauwatosa, Wisconsin 53213 (414) 475-0105
Sunday Service 10:00 a.m.
---
Unity Center Parking Lot
 Temporary gravel (no lines) parking lot will be available for Sunday's service.
Parking on 73rd Street is encouraged using the front entrance.
---
September 24, 2023 
With Rev. Patty Pipia
Her lesson is Titled "Sufficient Unto Today."
Guest Musicians: Julie Thompson & Doug Esty
If you are feeling spiritually fed and would like to
contribute to our ministry, you can send donations via: 
Zelle – Unity Center in Milwaukee, ucim@wi.rr.com

PayPal – Unity Center in Milwaukee, ucim@wi.rr.com

Website: UnityCenterinMilwaukee.com

US Mail – 1717 N 83rd St., Wauwatosa WI 53213
---
WE BELIEVE…
1. There is only One Presence and One Power in the Universe and in our lives, God the Good.
2. Our essence is of God; therefore we are inherently good. This God essence was fully expressed in Jesus, the Christ.
3. We are co-creators with God, creating reality through thoughts held in Mind.
4. Through prayer and meditation, we align our heart-mind with God. Denials and affirmations are tools we use.
5. Through thoughts, words and actions, we live the Truth we know.

AFFIRMATION…
We are open, receptive and responsive to our highest and absolute good from God. We are ready to receive God's Will in our lives.
---
Never be left out of the fun at Unity Center in Milwaukee! Sign-Up for our Newsletter! 

Social Media Links: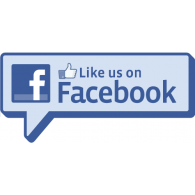 ---
     PayPal