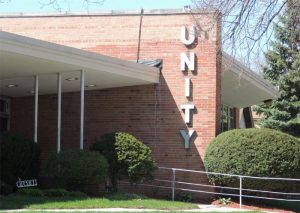 1717 N 73rd Street Wauwatosa, Wisconsin 53213 (414) 475-0105
Sunday Service 10:00 a.m.
Childcare and Youth Ed available during the service
---
Service September 25, 2022
This week's guest speaker is: Rev. Eva Overholt
Musical Guests: Julie Thompson & Doug Esty
---
Announcing a special Sunday Seminar!
Using the Law of Attraction Wisely
with Rev. Ron Palumbo
Unity Center in Wauwatosa
Sun 10/02/22 From 1 pm -5 pm
     $75 registration fee
Includes an 'Empowerment Workbook' with 
Effective, Proven Tools that GREATLY IMPROVE LIFE
In our workshop we begin processes to:
Effectively S-L-O-W the aging process
Learn how we shape energy… direct energy… & mostly MISDIRECT energy
Release "old hurts" and "old wounds" For Once-And-For-All
Eliminate BAD PROGRAMMING in our subconscious mind
Remove ALL Negative Energy between you & anyone else… ALIVE or DEAD
Experience stress-relieving techniques that Always Work
For decades Ron has facilitated dynamic workshops throughout the U.S. and Canada, helping people experience tremendous improvement in life situations.
Our Guarantee for over 30 years:
"Do the Work… & your life improves. 
There are NO EXCEPTIONS!"
A Featured Speaker many healing symposia, (including 2 Annual Healing Symposia at Unity Village), Ron's 1992 workshop sold more tapes than any previous speaker… at any previous Unity Village Annual Healing Symposia.
Comments from previous workshop attendees:
"… the most powerful thing I've ever experienced in my life!"… Dr. Cliff H. – FL
"If I hadn't attended your workshop, I would have called this 'a miracle' " … Rose– CA
"(my sales) sky-rocketed to 98%… & have been in the 90's ever since"… Maria – TX
Ron Palumbo is a Unity minister who travels throughout the country preaching and teaching Unity principles. He has been teaching for decades.
Please come and see for yourself how these principles can work to improve your life!
---
Covid-19 Update
UCIM will be updating per the CDC and WI Council of Churches recommendations, with updates weekly.
Currently Masks are
OPTIONAL
for
attending
service in person.
Covid-19 Guidelines for Unity Center
It's evident that Covid-19 will be with us long term. It is a loving act to do all we can to keep our most vulnerable safe.  We've put together guidance for our members/guests based on the CDC and Wisconsin Council of Churches recommendations.  
We will be posting the current risk level on the front and parking lot doors for each of us to check as we enter the building.  The mitigation recommendation for the current level will be posted as well.  Watch for these postings on the doors.
Unity values all our members and visitors.  We recommend that those who are at greater health risk or are protecting loved ones at risk wear a mask.  Unity values your health.  Your choice is affirmed by our community.
Further there will be a designated 'covid-19 safe' area within the sanctuary.  This area will be reserved for masked only people.  The area creates a zone to respect the needs of the most vulnerable among us making it possible for safe in person attendance.  We ask that those who chose not to mask choose another area during service.
---
Spiritual seekers often say that finding Unity is like coming home. Unity is an Open-Minded, accepting spiritual community that honors all paths to God and helps people discover and live their spiritual potential and purpose.
Unity emphasizes the practical, everyday application of spiritual principles to help people live more abundant and meaningful lives.
A positive alternative to negative religion, Unity seeks to apply the teachings of Jesus as well as other spiritual masters. Unity honors the universal truths in all religions and respects each individual's right to choose a spiritual path. Unity is considered a movement of new thought, providing spiritual education through God-centered beliefs.
Unity affirms the power of prayer and meditation to help people experience a clearer realization of a oneness with God every day.
---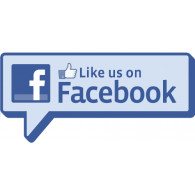 ---
     PayPal