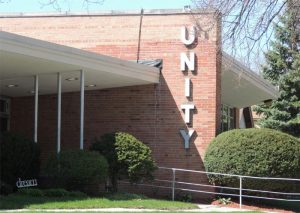 Unity Center Milwaukee
1717 N. 73rd Street
Milwaukee, WI 53213
(414)475-0105
---
The holiday shopping is upon us, please consider doing this… 

Visit smile.amazon.com and select "Unity Church in Milwaukee"  as your charity of choice. Every time you need something from Amazon visit smile.amazon.com and the AmazonSmile Foundation will donate 0.5% of the purchase price of eligible products to Unity Church in Milwaukee!
PLEASE SHARE THIS INFO WITH FAMILY AND FRIENDS NEAR AND WIDE!
How Do I Get Started?
Go to www.smile.amazon.com
Click "create account" or log in to existing account
In the "pick your charitable organization" search box type "Unity Church in Milwaukee"
Select "Unity Church in Milwaukee" (Wauwatosa, WI)
Bookmark smile.amazon.com and go there each time you want to shop amazon INSTEAD of the regular amazon.com site! 
It costs you nothing, but would mean everything to us!
Thank you in advance. 
---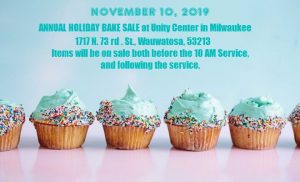 ---

David returns! His songs have found their way to Carnegie Hall, the United Nations,
several Chicken Soup for the Soul books, the Kennedy Center, NASA's Space Shuttle "Atlantis",
Peter, Paul, & Mary and Kingston Trio CDs (and 14 of his own), 5 Positive Music Awards,
the Rise Up Singing and Rise Again (sequel) songbooks, and countless venues in this and other
countries (and now other WORLDS) for three decades. Poignant to improbable, holistic to
hilarious, the Chicago native (now living on Cape Cod) returns to his Midwestern roots.
---
Saturday Morning: Songwriting for Everyone
~ ALL levels
This all-levels class is geared especially towards those who are new to songwriting but also to
those who simply might like to look at songwriting through a different lens. We've got a
couple of precious hours, so we'll brainstorm compelling individual themes worth writing
about, examine the different elements that make a song, and engage in lively dialogue/
exercises/demonstrations on topics like sculpting inspiration, developing universal truths from
personal stories, the marriage of lyrics and music, tackling tough subject matter, and being
honest. We'll also have fun in a safe, playful, supportive, permissive, and powerful
environment. Come surprise yourself!
Join us for "A Day with David"
---
David Roth Friday, November 22nd
7:30 PM concert (Doors open at 7:00 PM)
$15-20 suggested donation
no one turned away
---
Saturday, November 23rd 
10AM-Noon workshop $30
Songwriting for Everyone
Unity Center Milwaukee
1717 N 73rd Street
Wauwatosa
414-475-0105
www.davidrothmusic.com
---
Experience our difference:
Unity Center in Milwaukee is a progressive New Thought spiritual community that emphasizes personal growth, living consciously, and making a positive difference in the world.
Ours is a vibrant, open and affirming, diverse community that includes people of different ages, races, religions, backgrounds, sexual orientation and gender identities.
If you are looking for:
More joy and inner peace
A Joyful place for you and your family to grow spiritually
Spirituality that's positive, practical and guilt free, and open to all
A spiritual community that welcomes everyone and anyone without dogma, guilt, or judgments Then Unity Center Milwaukee may be just the place for you.
---
---