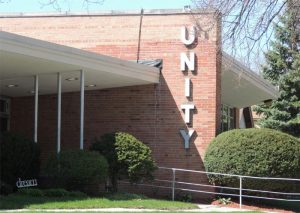 Unity Center Milwaukee
1717 N. 73rd Street
Milwaukee, WI 53213
(414)475-0105
12-30-2018 Burning Bowl the message revolved around the letting go of that which no longer serves you.
Julie Thompson singing Let It Go.
After writing what we want to let go, we take it outside to the burning bowl. This is Linda Zwirlien doing just that.
We learned a lot and had fun! Thank you to everyone who joined us!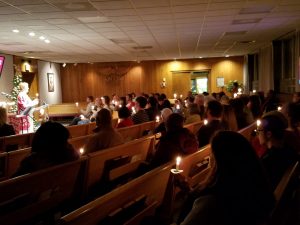 CHRISTMAS EVE CANDLELIGHT
SERVICE: Was a beautiful! Our lesson was about "The littlest Angel". 
Musical Guest was Katie Gorton. Her Beautiful voice blessed our day!
Thank you to the Youth Education with Miss Eileen. The children presented their Christmas Play "Star Search" During the 10 A.M. Celebration. The children worked hard and it showed! It was a HUGE success!! Congratulations on a job well done!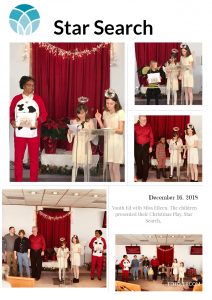 Experience our difference:
Unity Center in Milwaukee is a progressive New Thought spiritual community that emphasizes personal growth, living consciously, and making a positive difference in the world.
Ours is a vibrant, open and affirming, diverse community that includes people of different ages, races, religions, backgrounds, sexual orientation and gender identities.
If you are looking for:
More joy and inner peace
A Joyful place for you and your family to grow spiritually
Spirituality that's positive, practical and guilt free, and open to all
A spiritual community that welcomes everyone and anyone without dogma, guilt, or judgments
Then Unity Center Milwaukee may be just the place for you.