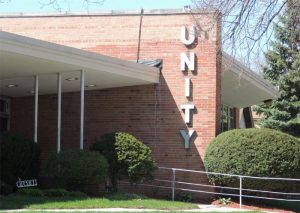 1717 N 73rd Street Wauwatosa, Wisconsin 53213 (414) 475-0105
Sunday Service 10:00 a.m.
Childcare and Youth Ed available during the service.
Service May 31, 2020 with   Rev. Eva Overholt
Musical guest Julie Thompson
---
Spiritual seekers often say that finding Unity is like coming home. Unity is an Open-Minded, accepting spiritual community that honors all paths to God and helps people discover and live their spiritual potential and purpose.
Unity emphasizes the practical, everyday application of spiritual principles to help people live more abundant and meaningful lives.
A positive alternative to negative religion, Unity seeks to apply the teachings of Jesus as well as other spiritual masters. Unity honors the universal truths in all religions and respects each individual's right to choose a spiritual path. Unity is considered a movement of new thought, providing spiritual education through God-centered beliefs.
Unity affirms the power of prayer and meditation to help people experience a clearer realization of a oneness with God every day.
The Five Basic Principles
We encourage you to explore and apply Unity teachings based on your own spiritual understanding. The five basic ideas that make up the Unity belief system are:
O – One Presence. God is the source and creator of all. There is no other enduring power. God is good and present. 

O – Original Virtue. We are spiritual beings, created in God's image. The spirit of God lives within each person; therefore all people are inherently good. 

M – Mindful Co-Creation. We create our life experiences through our way of thinking as co-creators with God. 

P – Prayer & Meditation. There is  power in affirmative prayer, which we believe increases our awareness of God. We source divine ideas through our meditation practices. 

A – Action. Knowledge of these spiritual principles is not enough. We must live them. 
---
Reminder, Our center is closed until further notice. We are sorry for the inconvenience and will return as soon as the Coronavirus crisis is over. We are working hard on keeping things as normal as possible. All of our activities will return when we reopen. Together we will be able to power through this tough time. Keeping God in charge, prayers, and a positive attitude WILL get us through….
Blessings. Unity Center in Milwaukee
PLEASE "PASS THE BASKET" even though we aren't physically together. It will really help us keep up the online services during this time. Please mail your tithe to:
Unity Center in Milwaukee 1717 N. 73rd Street. Wauwatosa, WI 53213
OR  For your convince
 Paypal is available below. 
 PayPal
---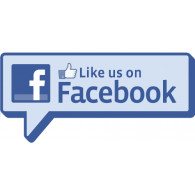 ---
     PayPal