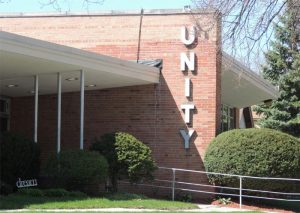 Unity Center Milwaukee
1717 N. 73rd Street
Milwaukee, WI 53213
(414)475-0105
---
MARK YOUR CALENDARS 
---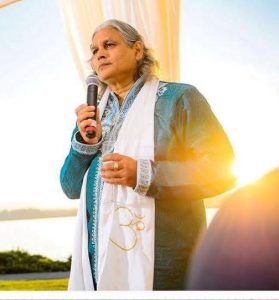 4:00 PM – 7:00 PM. UNITY OF FAITHS, at Unity Center in Milwaukee, 1717 N. 73rd. St., Wauwatosa, 53213.
The program will feature a presentation by Dr. Vijay Chatoorgoon. Dr. Vijay Chatoorgoon is a Professor of Aerospace Engineering at the University of Manitoba, Canada and teaches, in addition to Engineering, Eastern Philosophy and Meditation. The spiritual teaching is a result of a directive by his Guru to teach Spirituality and continue an act he did in previous lives.
His life is filled with miracles and unusual happenings and his talk will focus on Unity of Faiths. He was told when he was 20 years old that death would occur in 1997, but he did not believe it until it actually happened. Having died on the operating table in August 1997, he was brought back to life by his Guru, Sai Baba, and was told that His life's mission now is to teach Spirituality — specifically about Dharma (Righteousness) and Karma (action).
Dr. Chatoorgoon will share many personal experiences and lessons he learned during his rather unique life's journey.
 A FREE MEAL WILL BE SERVED FOLLOWING THE PRESENTATION.
---

WORLD DAY OF PRAYER Kick-Off Ceremony
at Unity Center in Milwaukee, 1717 N. 73rd. St., Wauwatosa, 53213,
7:00 PM. This year's theme is:
INFINITE PRESENCE-UNLIMITED POTENTIAL

. The evening program will include speakers from various faith communities and music, followed by light refreshments.
---

WORLD DAY OF PRAYER
Unity Center in Milwaukee, 1717 N73rd. St., Wauwatosa 53213, is ongoing prayer, with led prayer on the hour beginning at 9:00 AM-5:00 PM The Chapel is open to everyone for prayer and meditation throughout the day focusing on the theme for this year:
INFINITE PRESENCE-UNLIMITED POTENTIAL.
---
Experience our difference:
Unity Center in Milwaukee is a progressive New Thought spiritual community that emphasizes personal growth, living consciously, and making a positive difference in the world.
Ours is a vibrant, open and affirming, diverse community that includes people of different ages, races, religions, backgrounds, sexual orientation and gender identities.
If you are looking for:
More joy and inner peace
A Joyful place for you and your family to grow spiritually
Spirituality that's positive, practical and guilt free, and open to all
A spiritual community that welcomes everyone and anyone without dogma, guilt, or judgments Then Unity Center Milwaukee may be just the place for you.
---
---