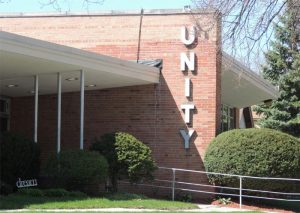 Unity Center Milwaukee
1717 N. 73rd Street
Milwaukee, WI 53213
(414)475-0105
Experience our difference:
Unity Center in Milwaukee is a progressive New Thought spiritual community that emphasizes personal growth, living consciously, and making a positive difference in the world.
Ours is a vibrant, open and affirming, diverse community that includes people of different ages, races, religions, backgrounds, sexual orientation and gender identities.
If you are looking for:
More joy and inner peace
A Joyful place for you and your family to grow spiritually
Spirituality that's positive, practical and guilt free, and open to all
A spiritual community that welcomes everyone and anyone without dogma, guilt, or judgments Then Unity Center Milwaukee may be just the place for you.
---
---
CLEAR YOUR ENERGY 
Clear Your Energy! At Unity Center, 1717 N. 73rd. Street, Wauwatosa, 53213. 414 475-0105.
With Energy Healing Intuitive Barret Hedeen.
Get to Know Your Energy Body and Your Chakras!
Are you ready to live a life with more joy, more happiness and more divine flow? There is a key within you that will take you there – it is the key of self-understanding and self-awareness. How do you get there? The subtle energy bodies are a powerful pathway in to this deeper sense of self. They reflect and reveal the subtle and not-so-subtle experiences of the life you are living right now. Come find out what they are telling you!
In this 8-week experiential healing class, energy healer Barret Hedeen will be guiding you in getting to know your subtle energy bodies. A main focus will be on accessing and opening into your 7 major Chakras, the energy centers which show so much of how your life is being lived currently. As these centers are healed and aligned, light and peace naturally show up and are revealed more and more. Barret will be explaining the major components of each Chakra as well as conducting group and individual healing sessions during the classes. He will also be going over the aura and sharing techniques to clear and brighten your ever-present energy field! $30 per class, or $197 for the whole 8-week series. If money is an issue, talk to Barret about partial scholarship opportunities at 847-951-6328.
---
---