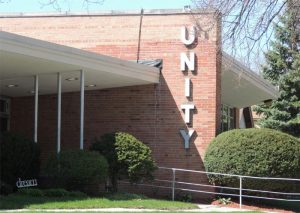 Unity Center Milwaukee
1717 N. 73rd Street
Milwaukee, WI 53213
(414)475-0105
"STONE SOUP" SUNDAY FEBRUARY 17TH 
During our 10 a.m. service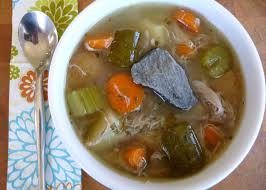 The Youth Ed, under Miss Eileen's direction, have been sharing parts of this great story about community building through sharing each Sunday leading up to this celebration community meal of "Stone Soup." Join us for fellowship and soup following the 10 AM service.

KINDNESS WEEK February 17th-23rd
How can you take action to write kindness on your heart?
During Kindness Week (and beyond), accept the challenge to act on the kindness in your heart: to lend a hand, to pay it forward, to share your talents, to give what you can.
Acts of kindness don't need to be limited to one week, nor do they have to be random!
1. Start by downloading our Kindness Week guide.
2. Post it on your refrigerator and set your intentions.
3. Follow our Facebook page for more specific Kindness Week prompts and ideas.
4.Buy the journal, for yourself and a friend
Suggestions for calendar: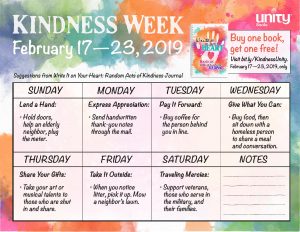 Printable calendar: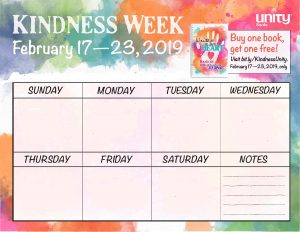 http://www.unity.org/kindness
GROOVY CONCERT
Saturday, March 2nd, 7:00 p.m. Katie and Jim Gorton are performing in concert at our Center.

They will be sharing music from their new C.D. After the first set, there will be an intermission with desserts and beverages, including wine. Following the intermission, Jim and Katie will be performing music for dancing!
Tickets are $10.00 in advance, $13.00 at the door.
Sunday February 3, 2019 Service
Reverend Pat Schlick stepped in for Reverend Mari while she was on retreat this Sunday. Her lesson was "Four Statements That Lead To Wisdom".  It was very enjoyable! Thank you Rev. Pat!
I'm Sorry
I Don't Know
I Need Help
I Was Wrong
Rev. Pat Schlick blessing the prayer box.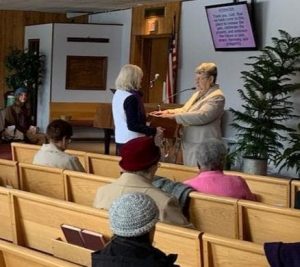 Julie Thompson and Kathy Daugherty leading the opening song
"Day by Day."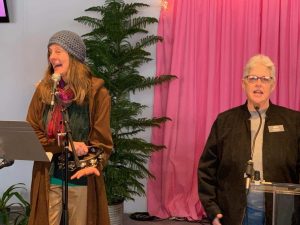 Experience our difference:
Unity Center in Milwaukee is a progressive New Thought spiritual community that emphasizes personal growth, living consciously, and making a positive difference in the world.
Ours is a vibrant, open and affirming, diverse community that includes people of different ages, races, religions, backgrounds, sexual orientation and gender identities.
If you are looking for:
More joy and inner peace
A Joyful place for you and your family to grow spiritually
Spirituality that's positive, practical and guilt free, and open to all
A spiritual community that welcomes everyone and anyone without dogma, guilt, or judgments
Then Unity Center Milwaukee may be just the place for you.