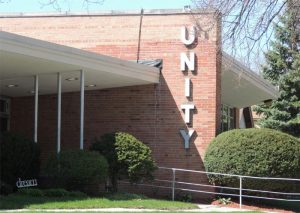 Unity Center Milwaukee
1717 N. 73rd Street
Milwaukee, WI 53213
(414)475-0105
---
Experience our difference:
Spiritual seekers often say that finding Unity is like coming home. Unity is an open-minded, accepting spiritual community that honors all paths to God and helps people discover and live their spiritual potential and purpose.
Unity emphasizes the practical, everyday application of spiritual principles to help people live more abundant and meaningful lives.
A positive alternative to negative religion, Unity seeks to apply the teachings of Jesus as well as other spiritual masters. Unity honors the universal truths in all religions and respects each individual's right to choose a spiritual path. Unity is considered a movement of new thought, providing spiritual education through God-centered beliefs. 
Unity affirms the power of prayer and meditation to help people experience a clearer realization of a oneness with God every day. 

The Five Basic Principles
We encourage you to explore and apply Unity teachings based on your own spiritual understanding. The five basic ideas that make up the Unity belief system are:
•O– One Presence. God is the source and creator of all. There is no other enduring power. God is good and present everywhere.
•O– Original Virtue. We are spiritual beings, created in God's image. The spirit of God lives within each person; therefore, all people are inherently good.
•M – Mindful Co-Creation. We create our life experiences through our way of thinking as co-creators with God.
•P – Prayer & Meditation. There is power in affirmative prayer, which we believe increases our awareness of God. We source divine ideas through our meditation practices.
•A – Action. Knowledge of these spiritual principles is not enough. We must live them
---
CLEAR YOUR ENERGY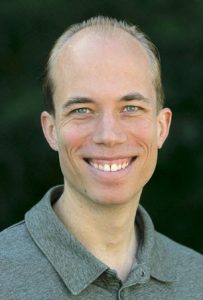 CLEAR YOUR ENERGY with Barret
Hedeen.
 You are perfect and you are loved! This is the truth. But you may not always be experiencing this. We all have blocks that cover over this experience in our awareness. None of these blocks or issues are permanent. They all can and all will come into healing and resolution.
Join energy healer and author Barret Hedeen for a series of classes that will Clear Your Energy! Each class will help to shift participants' energy around a particular theme.
Jan. 22nd – Relationship Issues
Feb. 5th – Speaking Up for Yourself
Feb. 12th – Living with Joy/A Bit of Sparkle
6:30 to 8:30 pm. Investment: $30.00 per class. If money is an issue, please come anyway. Barret would love you to be there if you want to come.










December 2, 2019
Dear Beloved Friends, 
God is doing amazing things at Unity and your generosity makes it possible! 
Throughout 2019, God has walked with us sustaining us at each turn. Economic challenges continue to create opportunities to further extend God's faithfulness through Unity's Mission and vision to members of our center and community.  Unity has been able to do this through careful stewardship of all resources available.  
An essential part of fulfilling Unity's mission is the giving of our time ad talents. As we prepare for the holiday season, we invite you to consider how you can contribute to our mission. Participating in Worship and Sunday School, volunteering behind the scenes, also, spending five minutes every hour in prayer/meditation. This prayer action not only blesses the person or situation, but you too! These are just a few of the ways you can help the Unity mission. 
As you think about ways to contribute to Unity, please consider an additional financial gift in addition to your regular offering. 
Above all, we wish to thank you for your continued support of Unity Center in Milwaukee. Together we seek God's sustaining presence as we live out our mission here in Wauwatosa and Milwaukee area. 
In the Hope and the Joy of the Season, 
Rev Mari Gabrielson and the Board of Trustees 
---
The holiday shopping is upon us, please consider doing this… 

Visit smile.amazon.com and select "Unity Church in Milwaukee"  as your charity of choice. Every time you need something from Amazon visit smile.amazon.com and the AmazonSmile Foundation will donate 0.5% of the purchase price of eligible products to Unity Church in Milwaukee!
PLEASE SHARE THIS INFO WITH FAMILY AND FRIENDS NEAR AND WIDE!
How Do I Get Started?
Go to www.smile.amazon.com
Click "create account" or log in to existing account
In the "pick your charitable organization" search box type "Unity Church in Milwaukee"
Select "Unity Church in Milwaukee" (Wauwatosa, WI)
Bookmark smile.amazon.com and go there each time you want to shop amazon INSTEAD of the regular amazon.com site! 
It costs you nothing, but would mean everything to us!
Thank you in advance. 
---