---

DINNER AND A MOVIE, Date Night with your honey or B.F.F., Fundraiser. Friday, August 13, 6:30 PM. Catered Dinner themed on our film for the evening, Murder on the Orient Express, Agatha Christie's famed mystery. Be on hand for a fabulous meal and dessert followed by the film.
$20.00 per person 414 475-0105 for reservations By August 5th. 
---

The color for the month of August is SILVER. The power celebrated this month is WILL. Will is the power to choose, decide, command, lead and determine. The disciple we associate with Will is Matthew. The physical center of Will is at the center of the brain. A good affirmation for the month is: My choose my good based on spiritual understanding.
---
WEEKLY BLAST July28th-August 4th
---
 Please come and join us.
WE ARE OPEN FOR BUSINESS
DUE TO THE INCREASE IN COVID CASES, WE URGE ALL TO BE PERSONALLY RESPONSIBLE IN DECISIONS REGARDING MASKING UP, AND SOCIAL DISTANCING.
---
Join your spiritual community at 10:00 AM with the live stream on face book (Unity Center in Milwaukee) or on YouTube, or on our website.
See it after the service on YouTube.
---
2021 is our Centennial Anniversary Year.
Home
YES! The first Unity study group was founded in October 1921, in Milwaukee. Since that date, Unity has been a continuous and active presence in the greater Milwaukee area for one hundred years. We look forward to being able to celebrate in a big way by October of 2021. Stay tuned, there will be activities of interest for all, and for the next one hundred years.
---

JENNIFER RAATZ shared with us: What brought me to Unity?
After being introduced to "A Course in Miracles" and other spiritual guides, I found my way to Unity because I began seeking a spiritual community of truth seekers with whom to grow. My son (who is on a similar journey) found and introduced Unity to me.
How has Unity affected my life? I find a message or lesson in each talk and interaction that speaks to some area of my life in which I want to grow. I gain actionable insight that I can immediately apply to learn to diffuse my attachment to thought and expand my capacity to observe instead of react.
Why I keep coming back? I return to Unity because it reaffirms my belief that there are many paths to God. I find new sources of truth from which to learn. There's no dogma. I only need to believe that God is a good, omnipotent, omnipresent co-creator in my life, and to live a life of action that helps others to know that same truth.
---
This Sunday, August 1st, Rev. Mari will begin a new series: The Wisdom of Rumi. Rumi was a 13th Century Sufi Mystic. His wisdom is as fresh and relevant today as it was in the 13th Century. Rumi asks us the important question, "Who do you think you are?"
---
JULIE THOMPSON is back with us this week. We are always delighted with Julie's vocal stylings and her ability to engage us in the music she sings.
---
Sunday Coffee and Conversation via Zoom: Kevin Reger has set up a Zoom meeting site so you can join for coffee and conversation, following the Sunday service. Go to Zoom. Enter this meeting number:
876 874 91644

. So, while you are not able to be at the Center, at least we will get to see you, and you will see others, and the face to face connection will help us all. Kevin says: Thanks for doing this. I think that more people would enjoy it. We chat for 45 minutes or more every week and it really does feel like sitting around a table at the center.
---
THE PEACE SONG at the closing of every Sunday Celebration
For so long we were isolated due to the Covid Pandemic. Then we were gradually allowed to come back to the Center. And one of the things missed by our spiritual family was the chance to look around the circle, make eye contact with everyone present. A feeling of connection. Well, we are singing the peace song in a circle starting this week. If you don't feel comfortable holding hands, please put your hand on your neighbors' shoulder, so we can truly be in a circle of love and peace
---
Daily Word

 devotional booklets are in and available. If you need one mailed to you, add $1.00 to the cost for mailing. Call the office and leave your name and mailing address. We will include a mailing envelop for you to send your check back in to the office.
---

We have resumed our 
"Love in Action"

 fund to help with expenses for our Centennial Year celebrations. Please use the separate, red lettered giving envelope in the chapel for your 

Love in Action

 gifts.
Love in Action

gifts are over and above your regular tithes. If you are mailing in a 

Love in Action gift

, please note it on the memo line of your check. Thanks in advance for your participation. We will have a wonderful time together.
---

MEDITATION AND HEALING CIRCLE begins Tuesdays, August 3rd 2021, at 6:30 PM, and every Tuesday evening after that. Cheryl McKernan will be facilitating each week. She will lead the meditations, and introduce participants to various types of healing through sound, music, vibration and visualization. She will introduce healing beliefs and modalities from other spiritual paths, and is a strong believer in angels and the angelic presence we all have with us. Suggested love offering $10.00 per session.
---

LIFE JOURNEY GROUP, a discussion and personal spiritual growth group, will begin on second and fourth Mondays, beginning Monday, August 9th, and also on the 4th Mondays, August 23, 2021. The group begins at 6:15 PM, and is held in the Fireside Room. All second and fourth Mondays following. Cindi Weeden is the facilitator. Love offering accepted.
---
The Minister's Book Study Zoom class will take a summer break at the conclusion of the current book. Stay tuned for the new book study that will be coming in September. Enjoy your summer.
---

---
WISCONSIN ASPERGER GROUP GAME NIGHTS are held each month on the first and third Saturday nights 6:30 p.m. Sandy Krause, facilitator: skrause20@outlook.com

WISCONSIN ASPERGER Discussion Group meets monthly on the second and fourth Wednesday nights at 6:30 p.m.
---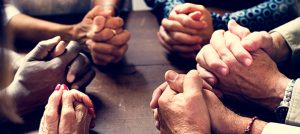 SILENT UNITY PRAYER CIRCLE meets every Thursday, following the book study, at 11:00 a.m. All are welcome. **Because we are unable to meet together in our circle, you can join us to pray via Zoom meeting. Leave your name and number at the church office, 414 475-0105. Some one will call you back to help you join the Prayer Circle via Zoom online.
---
Check out  our Mid-Week Meditation. It is available on our Facebook page, and also on our website under classes then meditation. Different leaders will lead our meditation each week.
During this ongoing time of uncertainty, of chaotic energy and cautions for personal health, every opportunity we can invest in spiritual practice is a great boost to our personal sense of well-being.
---
A COURSE IN MIRACLES is back! It meets every Sunday following fellowship in the Wedding Suite/classroom at 12 noon. This group, facilitated by Joann Baumann, offers discussion and support on the channeled work with messages and tools for a more balanced and harmonious life. A Love offering is accepted.
---
---

When school begins again in the Fall, Youth Education will resume on Sunday. We still are not providing nursery care for infants and young children. We do have "Busy Bags" with activities kids can do while sitting with their families in the chapel. If you feel called to assist in teaching any age of Youth Ed., please see Rev. Mari.
---

DINNER AND A MOVIE, Date Night with your honey or B.F.F., Fundraiser. Friday, August 13, 6:30 PM. Catered Dinner themed on our film for the evening, Murder on the Orient Express, Agatha Christie's famed mystery. Be on hand for a fabulous meal and dessert followed by the film.
$20.00 per person 414 475-0105 for reservations By August 5th. 
---