1717 N 73rd Street Wauwatosa, Wisconsin 53213 (414) 475-0105
Our Sunday service begins at 10:00am CST
---
Covid-19 Update
Covid-19 Status
Currently masks are not required for attending
service in person
We have created a Masking Section for those
who wish to wear masks and isolate from those without masks.
---

We are celebrating Christmas Service on
Sunday December 25th at the Center 10:00 am. (CST)
---
Watch live online at the following links
HERE on the Unity Center in Milwaukee Website
also on our Facebook page 
We also upload the service on our YouTube channel
---
December Power: LIFE
Affirmation: I am filled with life, sweet life.
Life—The ability to energize and animate.
The disciple is Judas. He represents the cleansing of selfishness, allowing the life force to flow to every part of the body.
The corresponding color is red, and the location is the reproductive organs.
---
MITTEN TREE IS UP!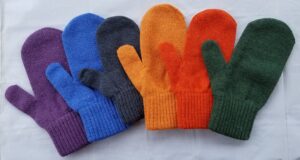 Every year we gather NEW hats, gloves, scarves for adults and children in need. Our mitten tree has served the clients at Meta House for years.
---
Advent Week 1:
Hope and Faith – I look for the many ways the good I seek is already mine.
Faith is the assurance of things hoped for," we contemplate both hope and faith as we spiritually prepare our hearts and minds for Christmas.
Hope arises when we glimpse a new possibility. These glimpses can inspire us to make positive changes. They can motivate us to adopt new ways of thinking and behaving.
We experience faith as a deep inner knowing arising from divine intelligence.
---
This Sunday At Unity!
---

This weeks guest speaker is Rev. Joann Baumann.
Completing the Unity 12 Powers series
 with the 12th power:  "Life".
The 12 powers provide a system for soul growth. Our minds can be a link to Spirit through these 12 capacities: wisdom, love, strength, faith, imagination, order, understanding, will, power, zeal, release, and life itself.
Tune in Sunday to hear her message.
Connect with your spiritual community at 10am this Sunday in person at the center, or LIVE on Facebook at Unity Center in Milwaukee or on our website unitycenterinmilwaukee.com
After our service, you can view it on our   Youtube Page.
---

Our Musical guests this week are Julie Thompson & Doug Esty
We are happy to welcome back Julie & Doug, they always compliment our Sunday service with their beautiful music.
---

Kevin Reger, and the Board of Trustees, invites everyone to continue to support our Center and to come and learn from our exciting rotation of guest ministers as we begin our search for a permanent minister.
---
UPCOMMING GUEST SPEAKERS AND MUSICIANS 
12-11 Rev. Eva Overholt is our guest speaker
Musical Guest Julie Thompson & Doug Esty
---
Sunday Service volunteers needed!
We are a community of seekers here at Unity Center, and we want to reflect that during our Sunday services! We are looking for help from you to hold our Sunday services.
When we have guest ministers, we would like someone like you to preside over the rest of the service. To lead us all in the opening affirmations, the prayer blessings,
the offering and the announcements.
Some of you might not feel qualified, but you would be wrong.
Don't be afraid to grow a little!
We can also use Sunday greeters and kitchen helpers.
Perhaps that is a first step for you.
If you are willing to help once a month, please reach out to Beth Hancock, our Volunteer Coordinator. She can get you started! Please email Beth at subehala@yahoo.com with your interests.
Thanks in advance for your help!
---

Join the Unity Virtual Bulletin Board! Are you seeking employees? Maybe you have an apartment vacancy that needs to be leased? Perhaps, you're seeking to to grow awareness of a service you can offer to others in your community? The launch of our Virtual Bulletin Board is a great way for Unity Members to post advertisements and services needed / provided. Bulletin Board rules and guideline can be found at the link below.
---

---
COMING IN JANUARTY 2023
---

Burning Bowl January 1, 2023
This is the time to release through the burning of paper lists of what you do not want to carry into the New Year.
---
White Stone Ceremony January 8, 2023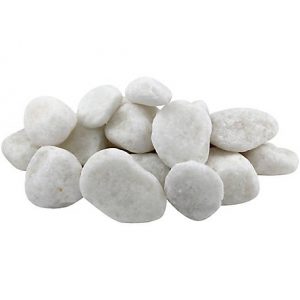 It is the time of year that we focus on what we want to bring forth in this year in the way of new strengths,
attitudes and behaviors. We do this through our White Stone Ceremony.
---