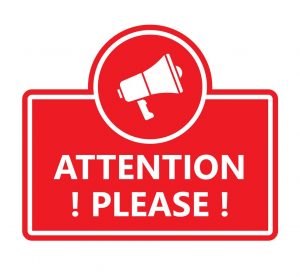 UNITY CENTER'S ANNUAL MEETING, This Sunday, 4/25/21 beginning at 11:45 AM. This is a brief meeting to share where Unity Center is following a year of Covid-19 restrictions. Members should have received a written notice of the meeting, their renewal of membership, and a ballot for new officers of the Board of Trustees. The meeting will be live-streamed, and also available via Zoom for those who want to participate in the meeting without being present at the Center. It is our hope that all will return their membership renewal forms and ballots before Sunday. Those who want to participate via zoom should go to Zoom, enter the following number for the meeting: 876-854-91644.

---
Dear Friends: The color for the month of April is Yellow. The power for the month is Wisdom. The Disciple we associate with Wisdom is James, son of Zebedee. A good affirmation for this month is: I am guided by divine wisdom in every thought, word and action.
---

WEEKLY BLAST April 21st-28th
---
Following all Covid-19 restrictions we can now meet in the chapel. Please come and join us.
WE ARE OPEN FOR BUSINESS
---
Join your spiritual community at 10:00 AM with the live stream on face book (Unity Center in Milwaukee) or on YouTube, or on our website.
See it after the service on YouTube.
---
2021 is our Centennial Anniversary Year.
YES! The first Unity study group was founded in October 1921, in Milwaukee. Since that date, Unity has been a continuous and active presence in the greater Milwaukee area for one hundred years. We look forward to being able to celebrate in a big way by October of 2021. Stay tuned, there will be activities of interest for all, and for the next one hundred years.
---

PLEASE "PASS THE BASKET" even though we aren't physically together. Whatever you can share with your spiritual community at this time, would be a huge help. Please mail your tithe or supporting gift to:
Unity Center in Milwaukee
1717 N. 73rd. Street
Wauwatosa, WI 53213
Thank you in advance for your generous gift.
---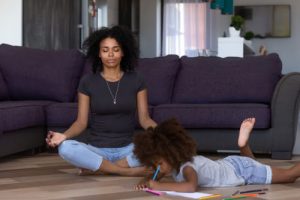 Check out  our Mid-Week Meditation. It is available on our Facebook page, and also on our website under classes then meditation. Different leaders will lead our meditation each week.
During this ongoing time of uncertainty, of chaotic energy and cautions for personal health, every opportunity we can invest in spiritual practice is a great boost to our personal sense of well-being.
---
This Sunday, April 25th, Rev. Mari Gabrielson concludes her series on CHANGE, with a lesson titled, Making the Change with Ease and Grace.
Join your spiritual community live at 10 AM in the chapel, or livestream on Facebook. You can also view the service on YouTube, or on our website:

unitycenterinmilwaukee.com
---

KATIE GORTON is back with us this Sunday as our Musical guest.
---

IF THE WEATHER holds, we will be serving coffee and simple treats outside, following the service. If you wish to share something, it must be individually wrapped.
Sunday Coffee and Conversation

via Zoom: Kevin Reger has set up a Zoom meeting site so you can join for coffee and conversation, following the Sunday service. Go to Zoom. Enter this meeting number:

876 874 91644

. So, while you are not able to be at the Center, at least we will get to see you, and you will see others, and the face to face connection will help us all. Kevin says: Thanks for doing this. I think that more people would enjoy it. We chat for 45 minutes or more every week and it really does feel like sitting around a table at the center.
---
Daily Word

 devotional booklets are in and available. If you need one mailed to you, add $1.00 to the cost for mailing. Call the office and leave your name and mailing address. We will include a mailing envelop for you to send your check back in to the office.
---

A COURSE IN MIRACLES is back! It meets every Sunday following fellowship in the Wedding Suite/classroom at 12 noon. This group, facilitated by Joann Baumann, offers discussion and support on the channeled work with messages and tools for a more balanced and harmonious life. A Love offering is accepted.
---
---

---
WISCONSIN ASPERGER GROUP GAME NIGHTS are held each month on the first and third Saturday nights 6:30 p.m. Sandy Krause, facilitator: skrause20@outlook.com

WISCONSIN ASPERGER Discussion Group meets monthly on the second and fourth Wednesday nights at 6:30 p.m.
---

The Minister's book study begins a's book study begins a new book Thurs., March 25th, Caste, by Isabel Wilkerson. The class is done via Zoom at this time. Stay tuned for returning to the Fireside room for classes! Please Call the office 414 475-0105, and leave your name and email address so we can include you in the class zoom invitation.
---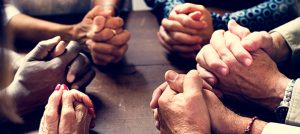 SILENT UNITY PRAYER CIRCLE meets every Thursday, following the book study, at 11:00 a.m. All are welcome. **Because we are unable to meet together in our circle, you can join us to pray via Zoom meeting. Leave your name and number at the church office, 414 475-0105. Some one will call you back to help you join the Prayer Circle via Zoom online.
---
LOOKING AHEAD: Mother's Day, is May 9th. And the first weekend of June, Dr. Vijay returns to do a weekend of teaching, which will begin with a supper Saturday evening, followed by teaching and music with Dr. Vijay, and Sunday afternoon, after fellowship, he will resume his teaching. We are blessed to have him back, it has been over a year and a half. Mark your calendars for this free event.
---
During this challenging time with Covid-19 restrictions and recommendations in place, we are not hosting Youth Education on Sunday. And we are not providing nursery care for infants and young children. We do have "Busy Bags" with activities kids can do while sitting with their families in the chapel.
---