---

1717 N 73rd Street Wauwatosa, Wisconsin 53213 (414) 475-0105
---
The color for the month of October is Orange! The power celebrated this month is Zeal. The disciple we associate with Zeal is Simon the Zealot. The physical center of Zeal is at the back of the head. A good affirmation for the month is: There is no room in my heart for weariness; my zeal brings me constant renewal.
---

WEEKLY

BLAST

October 6th-13th
---
 Please come and join us.
WE ARE OPEN FOR BUSINESS
DUE TO THE INCREASE IN COVID CASES, WE WILL BE FOLLOWING CDC RECOMMENDATIONS AND STAY MASKED UP DURING THE SERVICE. WE WILL SING WITH OUR MASKS ON, AND TAKE THEM OFF ONLY WHEN EATING OR DRINKING AFTER SERVICE.
---
Join your spiritual community at 10:00 AM with the live stream on face book (Unity Center in Milwaukee) or on YouTube, or on our website.
See it after the service on YouTube.
---
2021 is our Centennial Anniversary Year.
YES! The first Unity study group was founded in October 1921, in Milwaukee. Since that date, Unity has been a continuous and active presence in the greater Milwaukee area for one hundred years. We look forward to being able to celebrate in a big way by October of 2021. Stay tuned, there will be activities of interest for all, and for the next one hundred years.
To see special events for our Centennial anniversary scroll further down and read all the announcements.
---
SUSAN ALLEN shared how she found Unity during the service last week. Susan said that a time in her life when she was feeling "kind of down" she knew she needed something more. She visited her friend's church, but was not feeling like it was a good fit. The same friend suggested that she try Unity, "you know, that place you walk by so often." So, Susan did come and try Unity. She liked what she heard, she liked that the people were so friendly, and what Unity was all about. She loved the meditations and the music. Susan felt like she had found a home, and has been here ever since. During the pandemic she was a regular viewer on the Live Stream, participates in the meditations on line, and really feels like this is her spiritual home. Thanks for sharing, Susan.
---
THIS WEEK AT UNITY: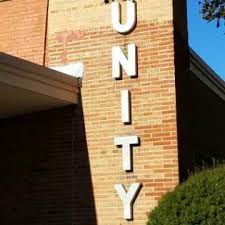 This week, October 24th, We celebrate our 100 years of continuous service to the greater Milwaukee area, with an ol' time Unity service with lots of our old favorite songs, precious memories and some giggles! The service will be followed by a catered luncheon open to all, but you must RSVP by 10/20/2021.
---
JOAN PHILLIPSON, who served as our pianist and choir director for more than 30 years, will be back to play many of our old Unity favorites for our special 100th year celebration on the 24th.

---
Thursday, October 21st, from 4:00-7:00 PM, we are celebrating our 100 years of continuous service and presence in the greater Milwaukee community. Our theme is: "Committed to serving Milwaukee for the Next 100 Years." Come and celebrate with refreshments, entertainment, fun, and an art exhibit featuring different artists, as well as Unity memorabilia gathered over the years. Whose pictures do you recognize?
---
CENTENNIAL SUNDAY CELEBRATION, October 24th, 10 AM in the Chapel. Join us for a special "ol' time' Sunday service.
Followed by a FREE catered luncheon for all present. You must RSVP for the meal by October 17th. Please let us know your meal preference, i.e. vegetarian, and how many are coming.
---

---
LIFE JOURNEY GROUP, a discussion and personal spiritual growth group, will begin on second and fourth Mondays.  Cindi Weeden is the facilitator. Love offering accepted.
---
The Minister's Book Study Zoom class will take a summer break at the conclusion of the current book. Enjoy you summer.
Beginning Thursday September 2nd

, 9:15 AM, we begin the new book study of Bishop Spong's work.
---
WISCONSIN ASPERGER GROUP GAME NIGHTS are held each month on the first and third Saturday nights 6:30 p.m. Sandy Krause, facilitator: skrause20@outlook.com

WISCONSIN ASPERGER Discussion Group meets monthly on the second and fourth Wednesday nights at 6:30 p.m.
---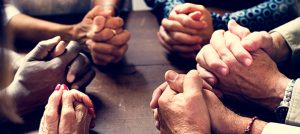 SILENT UNITY PRAYER CIRCLE meets every Thursday, following the book study, at 11:00 a.m. All are welcome. **Because we are unable to meet together in our circle, you can join us to pray via Zoom meeting. Leave your name and number at the church office, 414 475-0105. Some one will call you back to help you join the Prayer Circle via Zoom online.
---
Check out  our Mid-Week Meditation. It is available on our Facebook page, and also on our website under classes then meditation. Different leaders will lead our meditation each week.
During this ongoing time of uncertainty, of chaotic energy and cautions for personal health, every opportunity we can invest in spiritual practice is a great boost to our personal sense of well-being.
---
A COURSE IN MIRACLES is back! It meets every Sunday following fellowship in the Wedding Suite/classroom at 12 noon. This group, facilitated by Joann Baumann, offers discussion and support on the channeled work with messages and tools for a more balanced and harmonious life. A Love offering is accepted.
---
AMEN-RA LODGE meets every third Saturday at Unity Center in
Milwaukee, 1717 N. 73 rd . St., Wauwatosa 53212, at 12:30 PM. Contact
Nancy Lynn for more information; 414 427-1955.
---
---

YOUTH ED with Miss Eileen and her sidekick, Miss Ida, is back in session. All children will begin the morning in the chapel with their families for a short lesson from Rev. Mari. Then the students will go to the classroom for more in depth discussion on the topic. Young people will join us at the end of the morning in the Chapel to tell us about their time in class (always a favorite with the community).
---
WE ARE LOOKING FOR A RELIABLE PERSON TO BE OUR NURSERY CARE PERSON. IF YOU KNOW SOMEONE WHO MIGHT BE A GOOD CANDIDATE, PLEASE LET REV. MARI KNOW. IT IS A PAID POSITION.
---