ATTENTION: 
Due to the new guidelines set forth by the state of Wisconsin, we will have to close the Unity Center in Milwaukee facility. We will be streaming live here on our here on our website, also on our Facebook page: https://www.facebook.com/official.unity.center.in.milwaukee.2017  We also upload the service on our YouTube channel https://www.youtube.com/channel/UCdTOdyUi5q3hhKfpwIGlYBg
We will miss seeing you at our Center and look forward to a time when this is over and are able to see all you in person.
Please contin
ue to be safe and well
---
WEEKLY BLAST DECEMBER 2nd-9th

CHAPEL CLOSED for Sunday Worship.

We are not allowing congregants to participate in the worship service in the chapel. We must do our part to eliminate the Covid-19 virus. We all look forward to being together in the not-to-distant future. Please 'bump up' your prayer life, we all need each other to eliminate this virus so we fan be together.

Dear Unity Friend: can you believe we are entering the month of December already? It seems like the time has flown by in some ways, and crawled by in others, like the pandemic. The color for the month of December is RED. The power is LIFE. The disciple is Judas. Life: The ability to energize, vitalize, enliven, animate and invigorate. As good affirmation for Life is: I am filled with life, sweet life.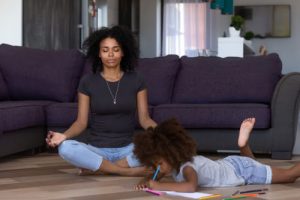 Check out  our Mid-Week Meditation. It is available on our Facebook page, and also on our website under classes then meditation. Different leaders will lead our meditation each week.
During this ongoing time of uncertainty, of chaotic energy and cautions for personal health, every opportunity we can invest in spiritual practice is a great boost to our personal sense of well-being.
Christmas Eve Candle Lighting, December 24th, beginning at 5:00 PM. This will be a virtual event this year. However, as it is one the most beloved celebrations of the year on the Unity Calendar, we will do our best to provide you with a deeply spiritual and joyful service. We will have extra music: Both Katie and Jim Gorton will be singing, along with Julie Thompson, and our Centers own troubadour, Kevin Reger. Please join in the singing of the Christmas carols, the words will be posted on the power point. We invite each watching participant at home to get some type of candle that you can safely light towards the end of the service.
This week, Rev. Mari continues our Christmas Advent season with a series that looks at the mystical, metaphysical meanings of the symbols of the Christmas story. We look at The Gift of The Shepherds. Join us on our virtual service, Livestreaming on Facebook: https://www.facebook.com/official.unity.center.in.milwaukee.2017 Also on our websites front page later we will post on our YouTube page.
KATIE GORTON IS BACK THIS SUNDAY. We always enjoy Katie's musical stylings, and are even more excited than usual because Jim, is joining her on some of the songs.
MIRACLE MINDED THINKING podcast with A.C.I.M. facilitator, Joann Baumann, follows the Sunday service every week via SoundCloud. Joann Baumann: 414 444-3352

The following classes are facilitated by the contact person listed for each one. Please contact that person to determine if and when the class is being held, or if it is on Zoom.
Life Journey Groups. Kevin Reger 262 547-3262
Wednesday Writing for Women, Anne Wondra, 262 544-4310
A.C.I.M. Joanne Bauman 414 444-3352
WISCONSIN ASPERGER GROUP GAME NIGHTS are held each month on the first and third Saturday nights 6:30 p.m. Sandy Krause, facilitator: skrause20@outlook.com
WISCONSIN ASPERGER Discussion Group meets monthly on the second and fourth Wednesday nights at 6:30 p.m.
MINISTER'S BOOK STUDY, meets every Thursday at 9:15-10:45 a.m. WE begin our new book on the 3rd. of December. There are still a few books available $16.00, at the office. If you are interested in participating in the class, we are meeting via Zoom online. Please call the office, leave your name and number. Rev. Mari will call you back and help you join the group that meets regular class time via Zoom.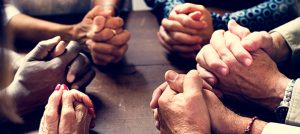 SILENT UNITY PRAYER CIRCLE meets every Thursday, following the book study, at 11:00 a.m. All are welcome. **Because we are unable to meet together in our circle, you can join us to pray via Zoom meeting. Leave your name and number at the church office, 414 475-0105. Some one will call you back to help you join the Prayer Circle via Zoom online.
---