Sunday service at 10:00 a.m.
Child Care
During the worship service, child care is provided at no charge for children under 5 years old.
"Busy Bags" are available as you enter the chapel for children who stay in the service with parents.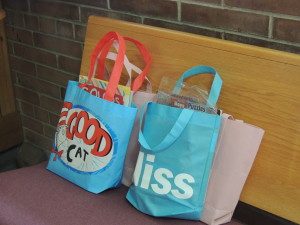 Youth Education
Youth Education classes are held during the service for children age 5 through grade school age. Children come to the Chapel with their parents for the beginning of the service. The children leave to go to their classroom at a specific time during the service. They come back at the end of the service to tell us what they have learned.
Prayer Group
Prayer over our prayer box is held in the library and led by a prayer chaplain, from 9:15 to 9:45 am.
(A Prayer Circle also meets every Thursday morning at 11 a.m. in the Chapel to coincide with the time of Silent Unity Prayer service each day at Unity Headquarters.)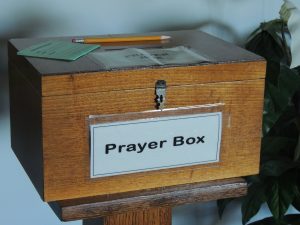 Prayer Chaplains
A member of our Prayer Chaplain team is available for individual prayer after each service. The name of the Chaplain on duty for the Sunday is announced at the service or you can look for the person wearing the purple stole with "Prayer Chaplain" written on it. All prayers are confidential.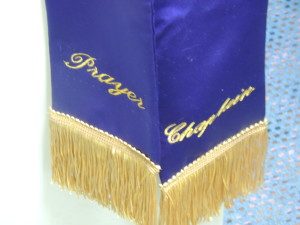 Fellowship
After each service, we gather in the Foyer and Fireplace Room for fellowship, coffee/tea, and treats. Anyone is welcome to contribute refreshments or funds toward fellowship.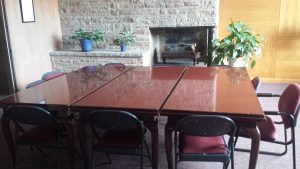 A Course in Miracles Group
A Course in Miracles Group meets every Sunday, 11:30 a.m. to 1 p.m. in the Wedding Suite. Visitors are welcome.
Hunger Task Force Food Collection
We have a food box set up in the foyer for food contributions to the Hunger Task Force.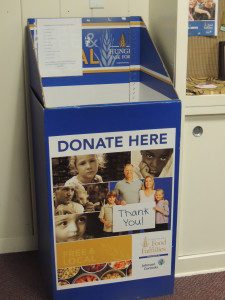 Energy Healing – (We are on Hiatus at the present time please check back)
Energy Healing is offered Sunday in the Wedding Suite for a love offering.
Our practitioners offer 15-minute Reiki sessions before and after Sunday service by appointment.  The sessions are available at 9:15 a.m. and 9:30 am before the service and after the service when practitioners are available.
Appointments also can be made by calling the church office at 414-475-0105.  Appointments are done on a first-come first-served basis.
Hands on healing has been shown to:
Lower blood pressure
Slow respiration rates
Promote deep relaxation
Decrease symptoms of anxiety
Decrease stress and stress related symptoms
Decrease pain in muscles, low backs, joints, headaches and from injuries.
Increase a sense of ease and well being.
Release stuck energy that may create dis-ease.
Reiki is one of the healing modalities that are offered on Sundays.
Reiki Healing 
Benefits of Reiki
Rei = Spiritual Wisdom
Ki = Life Force
Reiki is spiritually guided life force energy.  It is a natural healing technique from Japan that uses deep relaxation to stimulate the body's ability to heal itself.