CALENDAR FEBRUARY 2019 NATURAL AWAKENING
CALENDAR FEBRUARY 2019 NATURAL AWAKENING (PDF Printable)
Sign Up for Our Weekly Announcements 
Past Unity Events….
CHRISTMAS EVE CANDLELIGHT SERVICE: Was a beautiful! Our lesson was about "The littlest Angel".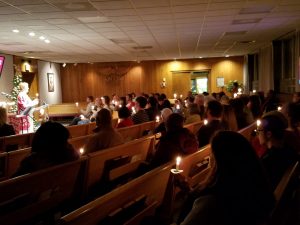 Musical Guest was Katie Gorton. Her Beautiful voice blessed our day!
Thank you to the Youth Education with Miss Eileen. The children presented their Christmas Play "Star Search" During the 10 A.M. Celebration. The children worked hard and it showed! It was a HUGE success!! Congratulations on a job well done!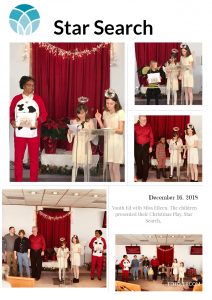 Our Bake sale was an amazing success! A BIG Thank You for your support and participation in our fundraiser!