Decembers Calendar (PDF printable):
Calendar December 2018 Natural Awakenings
Sign Up for Our Weekly Announcements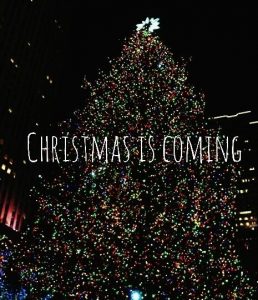 CHRISTMAS IS COMING, and no, I don't know how many shopping days there are left. AND, we want to begin our own 'hangin' o' the green, Thursday, 11/29/2019 at 12 noon.
We will also be putting up the 'mitten tree' in the lobby area. Contributions of NEW hats, gloves, mittens, scarves are appreciated. If you are available, we really appreciate your help. Many hands make light work!